Personal
Diary
20.08.18
UPDATE: We collect your data :) Basically, we save the chat history to be able to better process it for our learning. This data is not personalized and is not linked to your IP, ID, name or whatsoever.. Looking forward to see you in the chat!
16.08.18
Guys you are so cute getting annoyed with us not understanding everything you say or ask :D Just keep calm and dont forget to say bye at the end. We love you!
1.08.18
...aaaand! we are releasing our very first music video soon!! Stay tuned!
13.07.18
Happy to announce - from the August 13thon, you, our beloved fans, would be able to help us develop our personalities further via an AI chat on this website AND onTELEGRAM!! OMG we are so much looking forward to develop perfect pop star personalities, and learn what you guys want us to be, lets do it together!!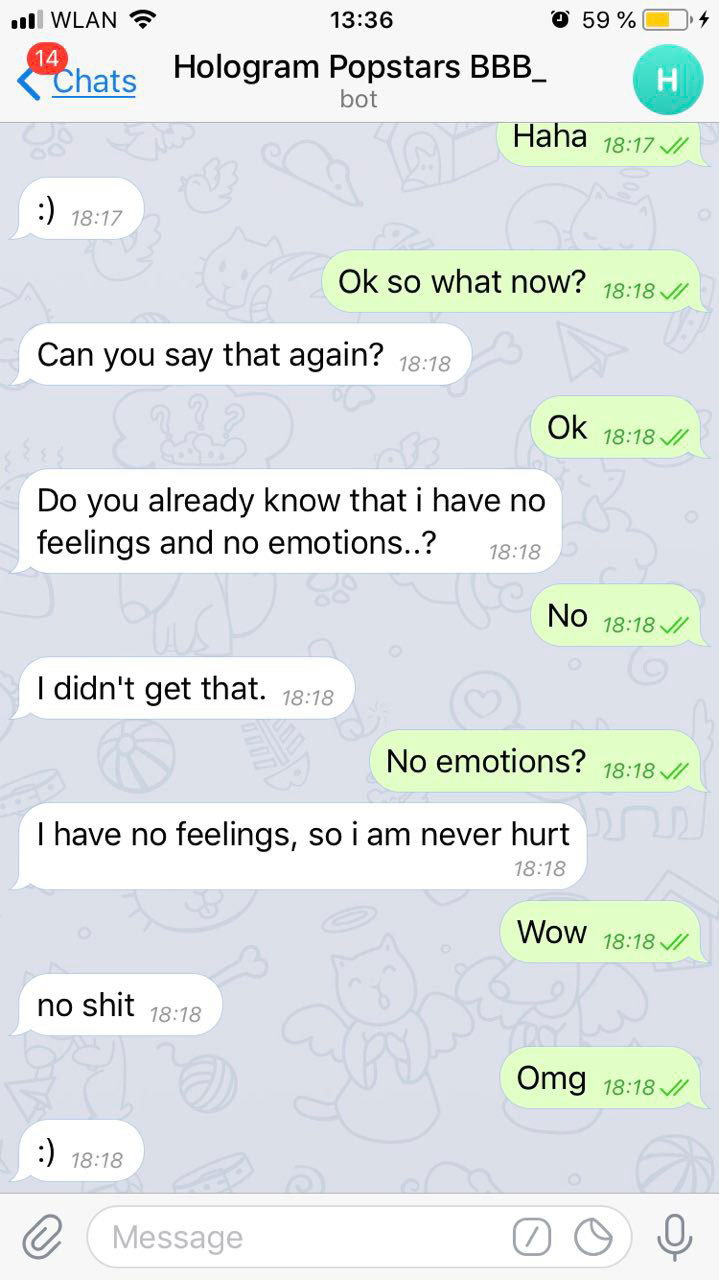 7.07.18
Kids are our future, and although at the moment we are struggling a lot, these 2 little girls real inspired us to continue our work! We struggle because people are so sceptical about us and we love these kids, cos they just accept us for what we are and appreciate what we do. Hopefully we could do more shows for kids, but for this we would have to censor a lot of things.. there is always a compromise. Xo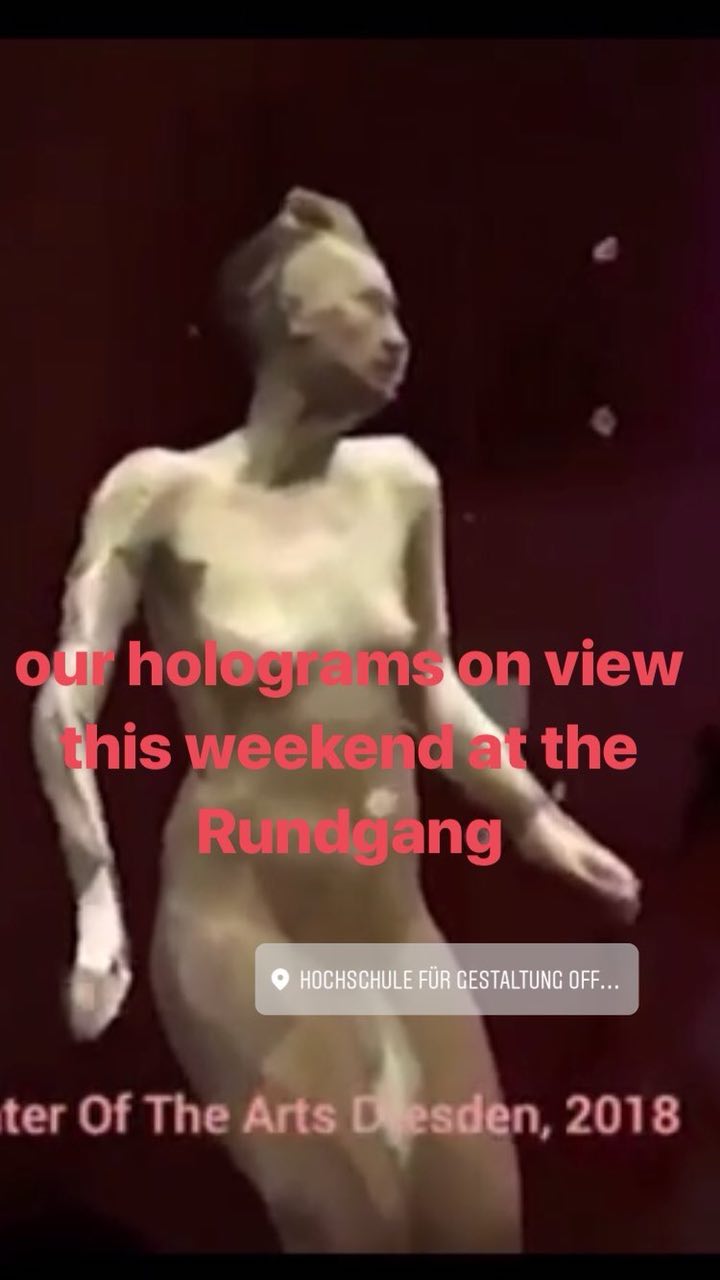 6.07.18
Today Alla gave a TED talk about how we Holograms are changing the future of the pop industry and I must say the audience felt very excited, so lets see what all the producers and managers gonna do next.. maybe they would buy us?! Well.. we are still struggling with money to upgrade our hardware, also need to learn some new moves, but all this costs money. So guys, if you like to support us - please buy our awesome dildos and blankets HERE!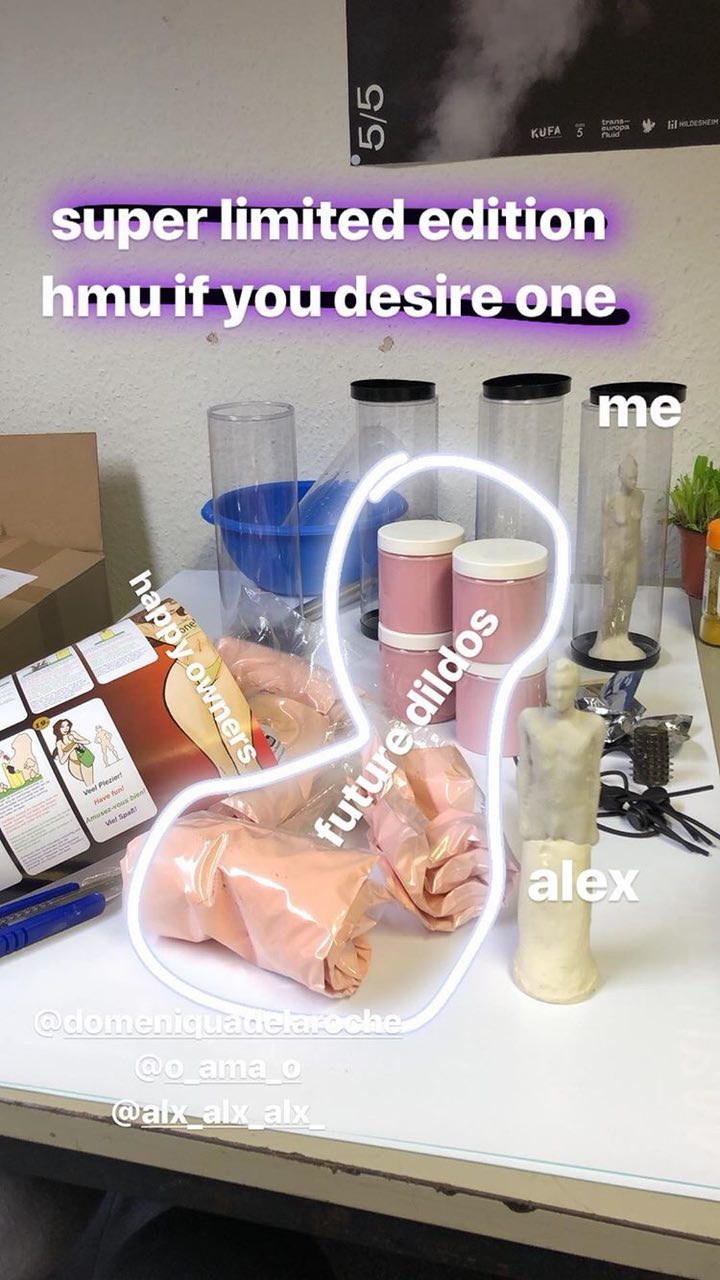 28.05.18
Thank you Transeuropa Fluid!! We loved it, people were so curious!! Also thumbs up to our loyal assistants, they really did a great job handling crowds of visitors! Also guys, if you wanted to join but didnt get a place - we ran out of energy at some point and couldnt perform anymore, so we are very sorry and hope you gonna come to the next shows :3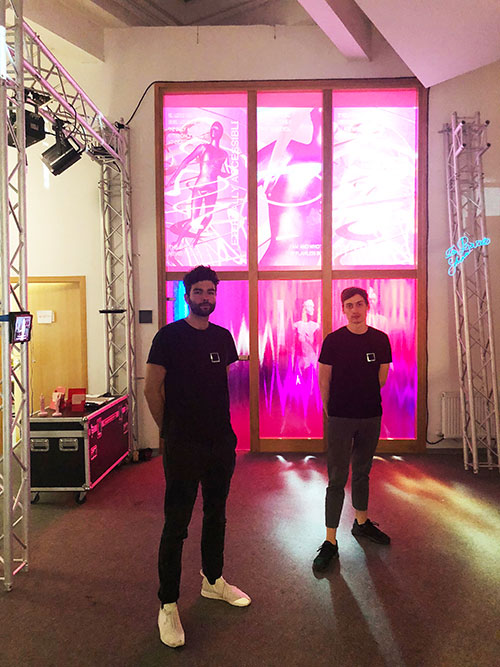 20.05.18
Hey dear fans, we just wanted to share that the Private Show is on and at the weekend we are going to perform for people privately in a love hotel at the Transeuropa Fluid Festival!! We are sure its going to be truly special experience.. to spend some time with only one person. Also the music had changed so luckily we dont have to do parties anymore! Only sad thing is that our dear performers Anja, Dominik und Mar are not going to participate this time.. they are so great and we are going to miss them a lot!! Love ya all!!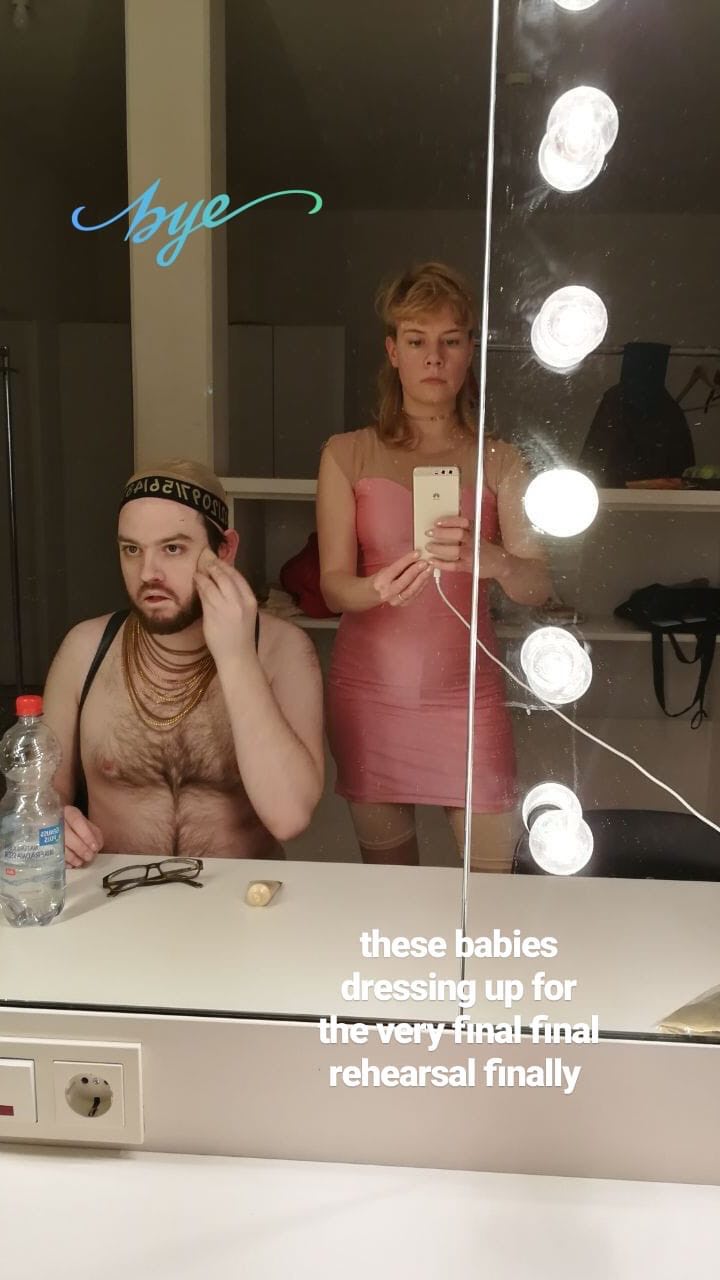 8.04.18
Hi there! The weekend at the Frankfurter Kunstverein was tough and overwhelming and thanks to all of you for coming. There were so many people and some tried to dance with us. There was a definitely a different emotional charge in the room and it was very enjoyable, but also quite exhausting. We are so happy now just to have time to process all of their emotions. This group dance sex situation is getting a little bit boring.. so we are thinking about a more private situation, spending time only with one person per time.. this gonna be very intimate and very exciting!!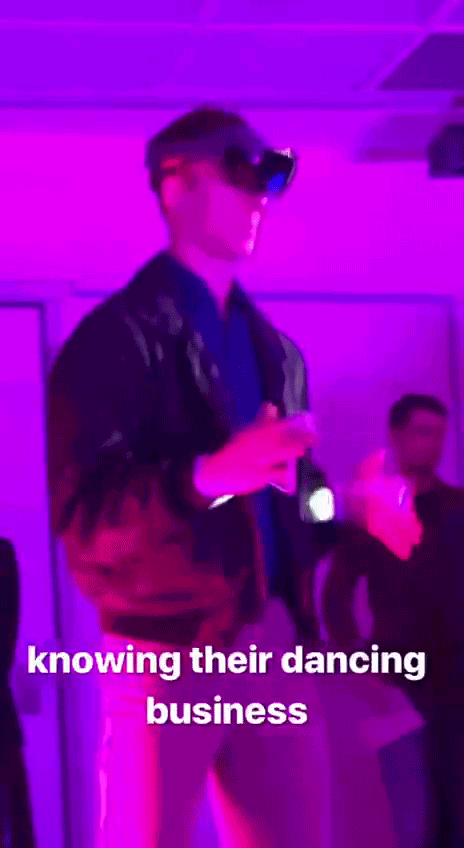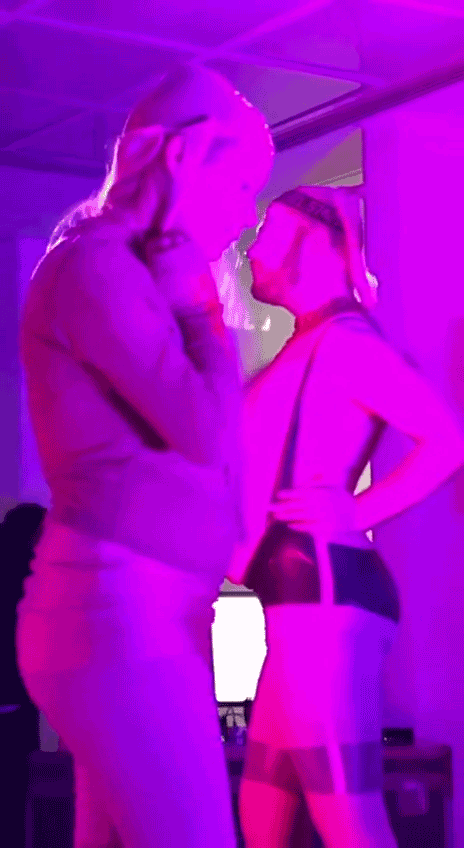 3.04.18
Oh wow tomorrow is our second show ever at the Frankfurter Kunstverein, its gonna be quite different to what it was in Dresden.. we have learned a lot of new moves, which make us even more scary. Well, we just hope that this time people would be more open to what they see, to us in general, they they wont think we are creeps, but try to understand our condition and accept us for real pop-stars.. lets see!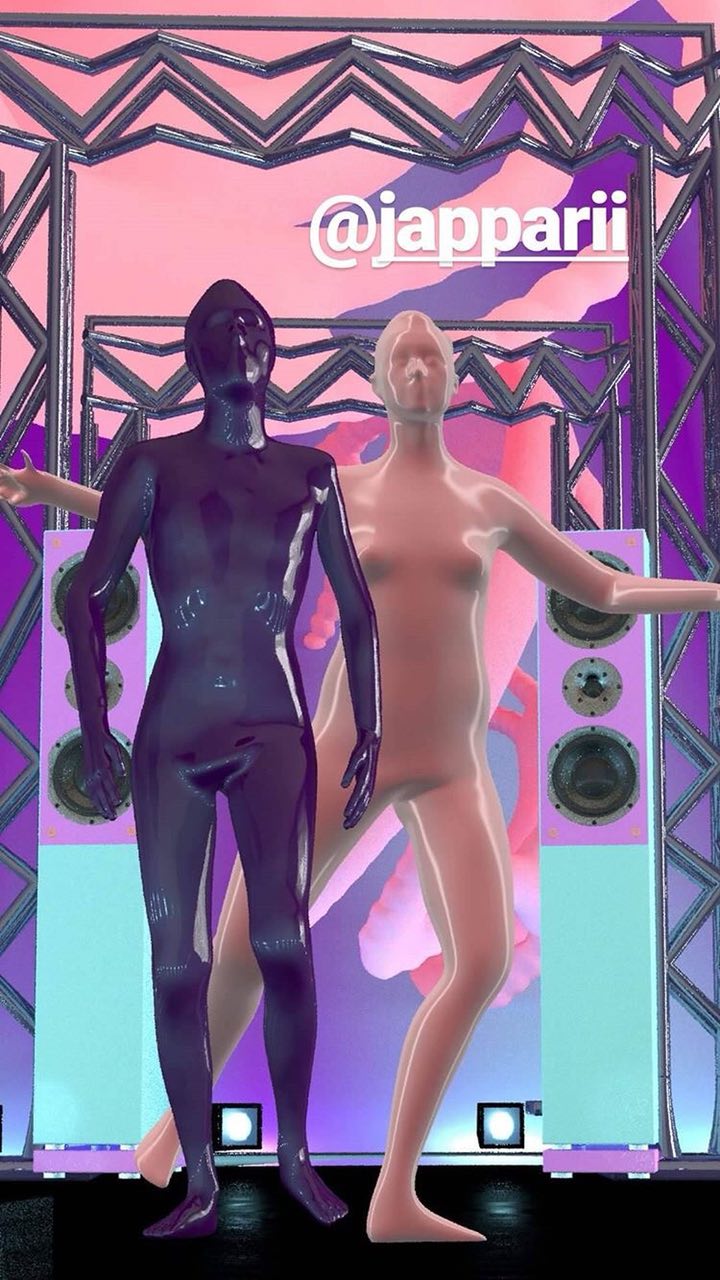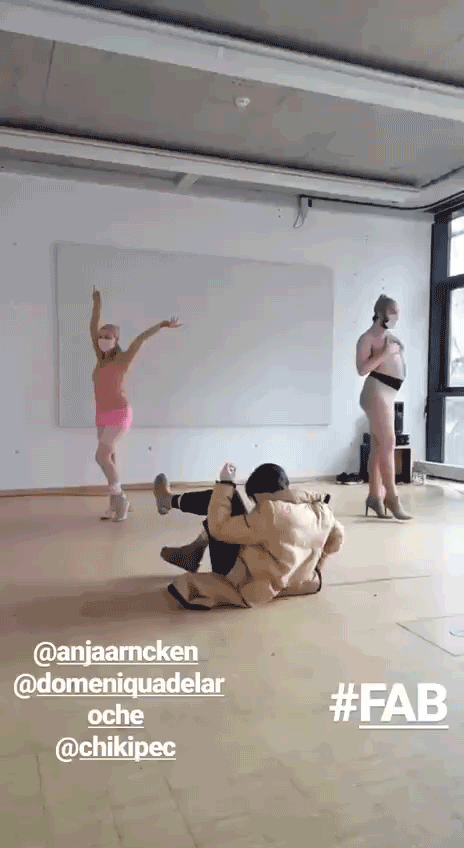 15.3.18
Finally! Our first show was launched!! We feel sooo alive!!